Freitag, 9. November 2012 · Autor:
bdm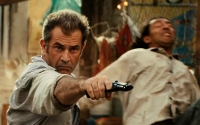 Er kann es ja doch noch. Nach spröder Spartenkost wie "Edge of Darkness" und "Der Biber" darf Mel Gibson sein Leinwandcharisma zur Abwechslung auch mal wieder in einem rundum kurzweiligen Film versprühen. In "Get The Gringo" verschlägt es einen ebenso toughen wie smarten amerikanischen Berufskriminellen in ein mexikanisches Großgefängnis – einen Ort also, an dem gerade seine Eigenschaften mehr gefragt sind als alles andere. Der wirklich spektakuläre Kniff des Films ist sein Setting: eine ziemlich bizarre, von den Insassen selbst verwaltete Gefängnis-Kleinstadt, in der Drogen und Huren die Runde machen, Kinder aufgezogen und Läden betrieben werden. Das bunte Treiben in dieser Gesellschaftsminiatur kommentiert der Gringo mit gehörigen Sarkasmus, passt sich ihren Gesetzmäßigkeiten jedoch besser an als erwartet und hat erwartungsgemäß bald jede Menge Ärger am Hals. Regieneuling Adrian Grunberg macht nicht den Fehler, seinen mutigen Mix aus Knastfilm, Drama, Komödie und relativ harten Actionszenen in irgendeine Richtung zu überfrachten und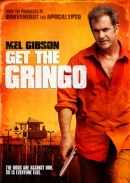 hat mit Gibson überdies genau den richtigen Mann für so eine Rolle zur Hand. Ob der nun mit einem neunmalklugen Bürschchen um Zigaretten feilscht oder im Innenhof ein kleines Massaker auslöst: er scheint seinen Spaß gehabt zu haben – und kann es ja doch noch.

Zusätzliche Informationen zum Film

Originaltitel: Get the Gringo Land: USA Jahr: 2012 Regie: Adrian Grunberg Darsteller: Mel Gibson, Kevin Hernandez, Daniel Giménez Cacho, Peter Stormare, Dean Norris Weitere Infos: IMDB, Amazon
Redaktion:

Kein Kommentar